When you think "luxury car," you probably imagine a chic sedan with a bold, refined style. That's the
brand new Genesis G70
and BMW 3 Series's MO, down to the very last stitch. Stack them up side by side, however, and it's easy to see which of these is the better luxury sport sedan.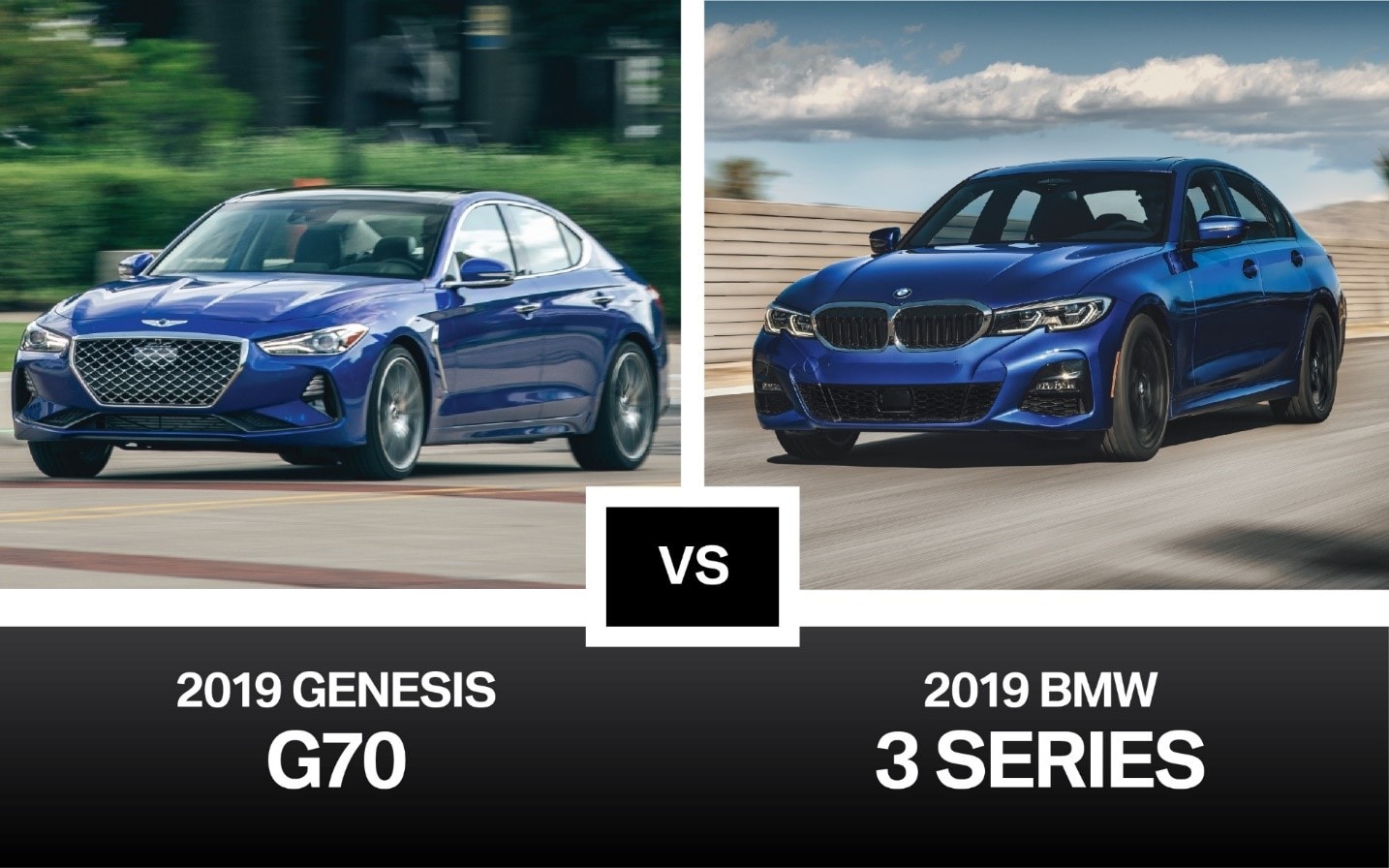 The 2019 BMW sedan, as bold and refined as it is, is subjectively an emulation that just extends the German automaker's status quo. It's a tried-and-true BMW, an indisputable classic, luxury sports sedan, with slightly more passenger space in the back row than last year's 3 Series. For some BMW loyalists, the coveted blue-and-white emblem is all that's needed to justify a $56,000-and-change purchase. To each their own.
"Yes, the [3 Series] drives well, but it's not as engaging as a BMW really should be. Yes, it's high tech, but a lot of it is gimmicky and not that well thought-out. And yes, it's quite luxurious, but for some reason manages to be very uncomfortable at, and times, feel unrefined." – autoguide.com
Genesis's 2019 G70, on the other hand, is something remarkable—something new and unique and fantastic and glorious and everything else that makes it the best car of the year. Luxury abounds in Genesis's ride, with diamond-quilt stitching and chrome accents coating the G70 from hood to trunk, bow to stern. And all those whistles and bells can be had for under $50k, making the G70 a tremendous value, a bargain even, across the board.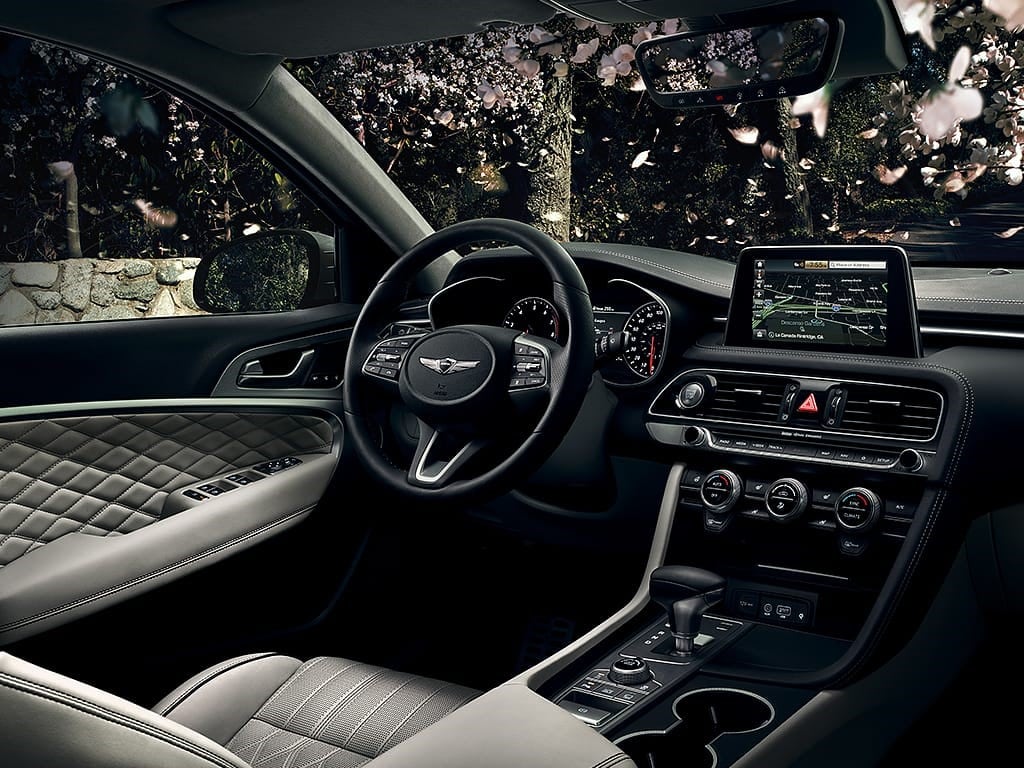 "The G70 has proved to be a true sports sedan that is up to the challenge posed by one of our favorite roads. Over every dip, turn, and straight, the G70 has amused, captivated, and even soothed us. But maybe we're not done after all. Instead of descending into Maricopa on State Route 166, we turn around. We want more." – Car & Driver
Our praise of the G70 may seem like hyperbole, but it's not. No -- the buzz around the all-new Genesis G70 is well-deserved, as the 2019 model has clearly outpaced the BMW 3 Series in awards won. Genesis's luxury sedan has already racked up major accolades – this includes the
2019 MotorTrend Car of the Year
award, the
2019 North American Car of the Year
award, and an
IIHS Top Safety Pick+
designation – making it the odds-on favorite to be the best new sedan of the year (now that's some sport-sedan credibility).
"How beyond belief is it that… [Hyundai] not only has launched a luxury brand but has also built a better BMW 3 Series fighter right out the gate than the Japanese luxury brands have in numerous attempts?" – MotorTrend
It may be a newcomer in the segment, but the Genesis G70 sure acts like a veteran. And who'd have guessed a fledgling luxury offshoot of Hyundai could design such wonderful things? (We did, of course.) If you prefer your sports sedan to look the part, feel the part, and, most importantly, drive the part of a sports sedan, the flagship G70 is tough to beat. So, don't try to – just embrace the journey.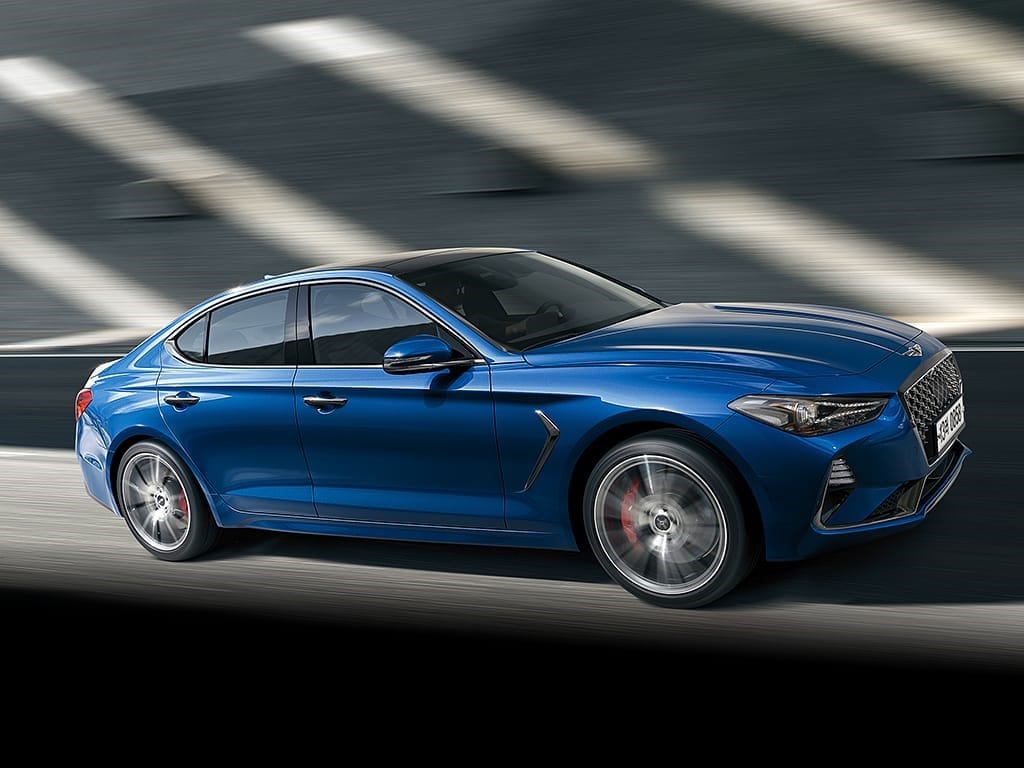 Sources & Photos:
motortrend.com/news/genesis-g70-2019-car-of-the-year/
iihs.org/ratings/top-safety-picks
northamericancaroftheyear.org/nactoy-winners/
caranddriver.com/reviews/a22782197/2019-genesis-g70-los-angeles-california/
genesis.com/us/en/2019/genesis-g70.html
bmwusa.com/vehicles/3-series/sedan/
autoguide.com/car-comparisons/2020-bmw-3-series-vs-genesis-g70