Aside from buying a new luxury car, what would you do with $100,000?
That question was posed by Genesis Motor Company as they awarded the Miami Music Project (MMP) a grant in the amount of $100k this August. Through the Genesis Motor America Foundation, Genesis's own charitable organization that provides grants to support at-risk youth enrichment programs, the automaker is expecting Miami students to have free access to music classes for the next two years thanks to this grant.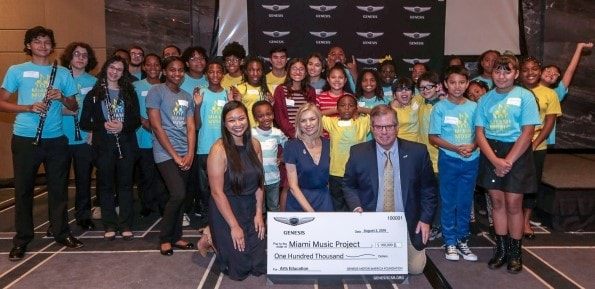 "Genesis is committed to inspiring ingenuity and creativity in children," says Erwin Raphael, COO of Genesis Motor America. "We believe if you educate a child, you will change their life. But, if you inspire a child, you will change the world."
By expanding their education program in the Miami-Dade area, MMP and its partnering schools and community members have one mission to accomplish: empower the younger, underserved population of South Florida to develop the skills necessary for future success. The two-year grant provided by Genesis will help MMP establish programs like a children's orchestra and summer music camps.
"Knowing that Genesis supports arts education makes me proud," states Miami Music Project Executive Director Anna Klimala. "The fact that 100% of the Miami Music Project's graduates go to college or university is a testament of how profound the impact that music education has on children's lives."
As a Miami Genesis dealer, we're also overcome with pride, and we're very excited to see these programs sprout up in the coming months.
Make Your Own Music with the New G70
Like the Miami Music Project, Genesis too is on a mission to brighten the world, one stunningly crafted note at a time. Genesis's instrument of change just happens to be its orchestra of class-redefining luxury cars, which includes the new 2019 G70.
Designed to be much more than a sports sedan, the award-winning G70 is Genesis engineers' magnum opus. Rev its engine and hear the nuanced acoustics of its digitally remastered exhaust. That's right, friends: the G70 is fitted with an adjustable exhaust soundboard that can be customized to match the thrill of any drive. And its 15-speaker Lexicon® Premium Audio System, combined with Quantum Logic® Surround Sound and Clari-Fi™, proves that music just sounds better from G70's cockpit. Come take a listen at a Genesis dealership near you.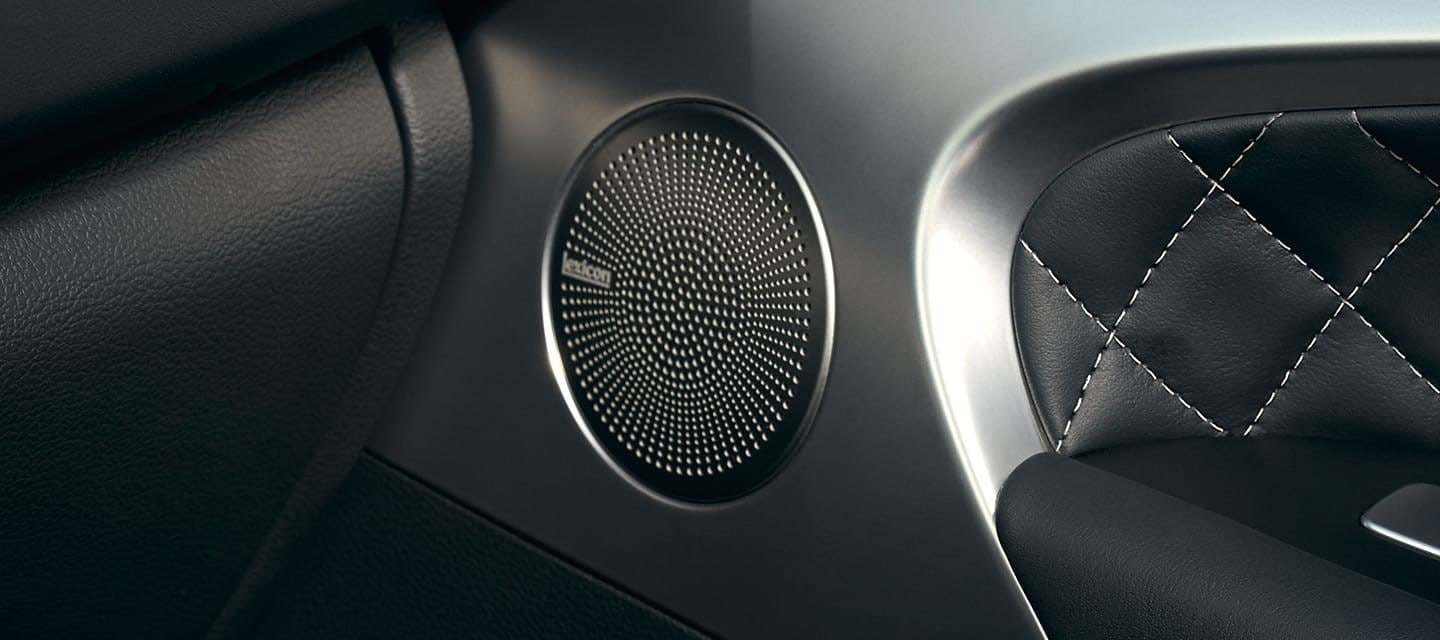 Want more details about leasing the 2019 G70 in Miami? We're the South Florida Genesis dealership to call. Contact us at (786) 574-3093 to reach a member of our sales team. We also invite you and your ears to Braman Genesis to hear the G70 in action. Because just the two of you can make it if you try. Find us at 2001 NE 2nd Avenue in Miami, FL.
Sources & Photos:
genesisnewsusa.com/en-us/releases/156
miamimusicproject.org
youtube.com/watch?v=WOuI4OqJfQc
genesiscsr.org/