Like our namesake company Genesis Motor America, Braman Genesis in Miami believes that "buying a car is a relationship, not a transaction." That is why, during these unprecedented times, Genesis is doing everything they can to support both their existing customers and potential buyers. Ranked number one by J.D. Power in the 2020 Vehicle Dependability Study, Genesis is proving that not only are their automobiles dependable, but the company is too.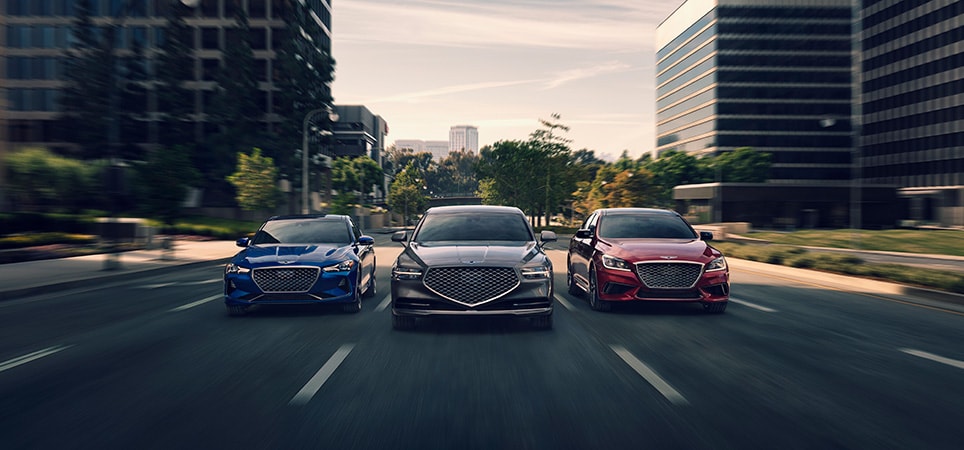 As the coronavirus (COVID-19) pandemic continues to spread throughout the country, Genesis has stepped up to create Genesis Cares. This new program, designed to assist customers facing financial hardship, is an expansion of their Job Loss Protection Plan. Mark Del Rosso, the President, and CEO of Genesis Motor North America, recently stated:
"At Genesis, we pride ourselves in consistently putting our customers' needs first. In these uncertain times created by the coronavirus and the general anxiety experienced in communities throughout America, we wanted to step forward for our customers and help alleviate at least some of the potential concerns they may have."
Genesis Cares: Payment Relief for Current Owners
The following guidelines have been established for current Genesis vehicle owners that leased or financed with Genesis Finance before March 14, 2020.
Deferred Payments: Any customer that has experienced an involuntary loss of employment or is medically impacted by the COVID-19 pandemic can request three separate 30-day payment deferrals. If the customer is caring for themselves or a member of their immediate family, they are eligible to apply.
Lease Extensions: Customers that have a lease due to expire with Genesis Finance may be uncomfortable trading in their vehicle right now. If the lease expires within 60 days, customers may request a six-month extension. This will alleviate any unnecessary stress and allow the customer to acquire a new vehicle once business operations have returned to normal.
Genesis Cares Program for Potential Customers
With unemployment rates at an all-time high, Genesis understands that customers are fearful of losing their jobs. That is why Genesis is offering a safety net to provide a little peace of mind during these trying times.
Six Months of Payment Relief: All potential customers that lease or purchase a new vehicle from March 14 to April 30, 2020, through Genesis Finance are eligible for the Genesis Cares program. If the customer loses their job as a direct result of COVID-19 at any time in 2020, Genesis will make up to six months of the affected customer's vehicle payments.
0% Annual Percentage Rate: Qualified buyers that finance a new 2019 Genesis G70 with Genesis Finance are eligible for a 0% APR for as long as 84 months. Payments can also be deferred for the first 120 days.
Genesis Service Valet
As auto service is considered an essential business, the Braman Genesis service department is still operating, and taking every necessary precaution to ensure safety measures are being followed. The use of paper floor mats, plastic steering wheel and seat covers, and clean gloves ensure sanitary conditions for customers requiring service.
The Genesis Service Valet is a complimentary service that is being extended for the first 36 months of vehicle ownership so that customers never have to leave their home. A member of the Genesis team will pick up the vehicle at the customer's house and provide a replacement vehicle while repairs are being done. When the work is finished, the vehicle will be returned to the customer's home in pristine condition.
From all of us at Braman Genesis, your Miami Genesis dealership, we are all in this together. We thank you for your support during this crisis as we do all we can to continue to support you. We hope the above-listed options will help to alleviate some of the financial burden and safety concerns that our customers are experiencing during these difficult times.
Sources:
https://www.genesisnewsusa.com/en-us/releases/183
https://www.genesis.com/us/en/genesis-cares.html
https://www.genesis.com/us/en/genesis-cares-faq.html
https://www.prnewswire.com/news-releases/genesis-motor-america-broadens-genesis-cares-job-loss-protection-301029927.html
https://www.kbb.com/articles/car-news/genesis-launches-job-loss-protection-plan/