If Miami Beach, Little Havana and Wynwood Walls seem just too busy for your liking, what's there to do when visiting the South Florida Gold Coast? Drive one of the numerous scenic highways and byways near Miami, of course! Along the way, you'll have access to less-crowded beaches, socially distant hiking trails, birdwatching perches, and many more hidden gems – or you could simply take in the sights from the comfort of your vehicle. To each their own.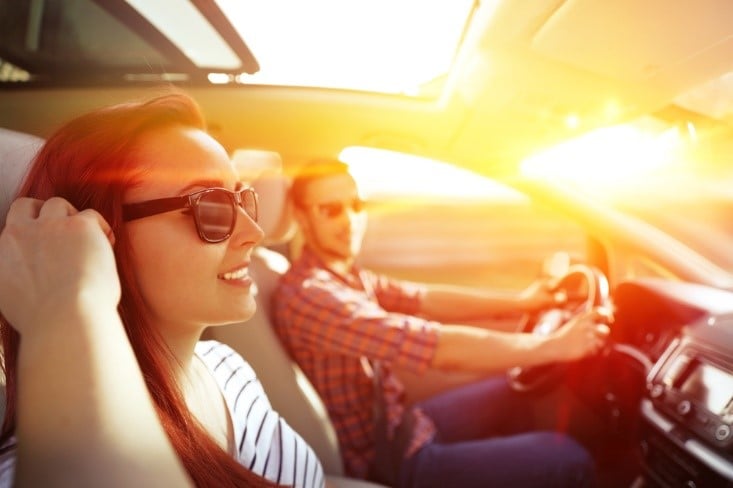 Check out these 7 underrated destinations around South Florida if you want to avoid the crowds on your family vacation.
Secret Woods Nature Center in Dania Beach
Located along the Broward County A1A Scenic Byway, the Secret Woods Nature Center lives up to its name. Tucked away in the mangroves off I-95, Secret Woods has over 56 acres of urban wilderness, butterfly gardens, nature trails, and an indoor-outdoor nature center for families to explore.
Our favorite activity: The interpretive nature trail, which offers views of New River and plenty of birdwatching opportunities without all the crowds. Check visitation hours before heading out.
Hillsboro Inlet Lighthouse in Hillsboro Beach
North of Pompano Beach sits the historic, recently restored Hillsboro Lighthouse. Featuring one of the most powerful lights in the world – you can see the beam from more than 30 miles away! – the Hillsboro Lighthouse is now a must-visit destination for South Florida residents and tourists alike.
Boat tours of the lighthouse are usually available, though times and dates fluctuate. Instead, and because it's surrounded on three sides by water, your best bet to view the amazing Hillsboro landmark and accompanying Barefoot Mailman Statue, is from the comfort of your vehicle, along the Hillsboro Inlet Park and Beach, or on the pier.
(To really avoid crowds, consider checking the structure's official Inlet Cam at www.hillsborolighthouse.org.)
Hugh Taylor Birch State Park
While not necessarily a "hidden gem" in South Florida, Hugh Taylor Birch is certainly worth a visit if you're touring South Florida. Located in Fort Lauderdale, the state park offers a so-called Central Park atmosphere, complete with cycling lanes, boat access ramps, tortoise viewing and socially distant picnic areas to enjoy lunch.
Crowds do tend to gather along the popular parts of Hugh Taylor Birch Park – so steer clear of the playgrounds, beach and public tunnels if you'd rather avoid people. Instead, choose activities like canoeing, paddle-boarding, snorkeling (with your own equipment), hiking, and even camping at the on-site campground.
John Pennekamp Coral Reef State Park
Recognized as the first (and only?) undersea park in the country, John Pennekamp is home to a 70-nautical-square-mile playground. Mangrove swamps and coral reefs extend as far as the eye can see, providing guests more than enough activities to encompass a full day.
Canoeing, kayaking and snorkeling are among the top things to do at John Pennekamp, though there are certainly many other less-crowded options available. Fish from one of the designated rocky piers. Lounge about in your own hammock around the park. Take short hikes through the mangrove-dense trails. Whatever you choose, you'll certainly make the Coral Reef State Park your oyster.
Crane Point Hammock Geocaching
Take on an all-outdoor adventure and hunt for buried treasure in Marathon, FL! Crane Point Hammock Museum and Nature Trail runs this unique geocaching activity for families and kids of all ages.
A total of 11 hidden containers are waiting to be found throughout the museum's 63-acre region. So, grab your phone and download the geocaching app (iOS and Android) to start your search. Get more information at cranepoint.net, including any necessary membership requirements.
While you're there, peer through some binoculars and look out for sea birds roosting on Rachael Key! There's a lot of beauty to behold if you just take some time to embrace your road trip.
Jetty Park
For serene views of the Cape Canaveral inlet and rocket launches from Canaveral Air Force Station, Jetty Park is the place to be. Stretching over 35 acres, Jetty Park features campgrounds, kite-surfing areas, boat ramps, playgrounds, beaches and a 1,200-foot fishing pier, so there's always a perfect location to snap a photo without too many people around.
Best of all, because the park is only open to passholders and those who purchase daily passes, crowds are usually limited to a few hundred people and boaters.
DuPuis Management Area
A family-favorite Florida spot for camping – though campsites may be closed through 2020 – DuPuis is an exceptional location for anyone looking to enjoy the scenic beauty surrounding Port St. Lucie's everglades. Home to over 21,000 acres, DuPuis is more than just a campground; visitors will find a wealth of recreational activities to partake in, such as hiking, mountain biking, canoeing, cycling, hunting, horseback riding, fishing, birdwatching, and more.

Perhaps the most popular attraction is DuPuis's Great Florida Birding Trail. Over 160 species of birds, including falcons and warblers, reside in the mesic oaks, flatwood and cypress trees in the region. Don't forget to bring binoculars and print off a copy of the DuPuis Bird Checklist.
Travel in Luxury. Travel in a Genesis.
As you begin planning your South Florida family vacation, remember that the destination is only half the fun. Contact a Genesis dealer near you to learn more about the new Genesis GV80, a luxury SUV so luxurious, it's bound to put other luxury SUVs to shame.
Call our Braman Genesis dealership in Miami at 786-574-3095 to pre-order your GV80 or begin building your new Genesis sedan, like the G70. Happy and safe travels!