Aside from buying a new luxury car, what would you do with $100,000?
That question was posed by Genesis Motor Company as they awarded the Miami Music Project (MMP) a grant in the amount of $100k this August. Through the Genesis Motor America Foundation, Genesis's own charitable organization that provides grants to support at-risk youth enrichment programs, the automaker is expecting Miami students to have free access to music classes for the next two years thanks to this grant.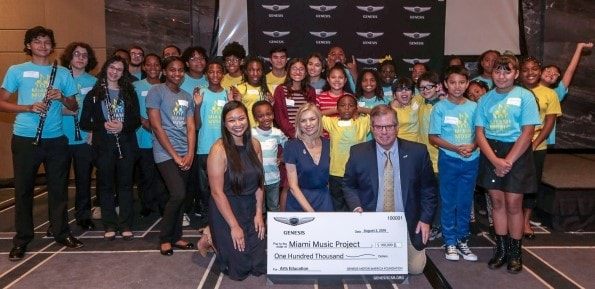 "Genesis is committed to inspiring ingenuity and creativity in children," says Erwin Raphael, COO of Genesis...
Read More